Hellooo, alors après une longue absence absolument involontaire de ma part (encore un problème d'hébergement et de template, la routine quoi), mais me revoici enfin pour un petit article Halloween. Bien que je ne le fête pas, personne ne m'empêchera de regarder quelques films qui me mettront dans l'ambiance et c'est ce que je vous propose aujourd'hui. J'ai fais une petite sélection qui vous mettra bien dans le spooky mood d'halloween, je vous laisse voir ça!
Hellooo, after a quite long absence which wasn't my intention (still a problem of hosting provider and template, my routine duh), I'm finally back for a little post about Halloween. Even if I'm not doing anything tonight, I still want to be in the atmosphere and watch some movies and this is why I'm here now. I did a little selection that will put you in this spooky mood, I let you check that !
Le première film est l'incontournable « Edward aux mains d'argent ». Je le regarde depuis petite et je ne m'en lasse pas. L'univers de Tim Burton est incroyable et ce film est vraiment une pépite ! Il ne fait pas peur mais a une atmosphère qui correspond totalement à Halloween. Si vous n'avez pas vu ce classique, c'est le moment.
The first movie is the inevitable « Edward Scissorhands ». I watch it since I'm like 7 and I never get tired of it. Tim Burton's universe is incredible and this movie is amazing ! It isn't scary but the atmosphere totally matches with Halloween. If you haven't seen it yet, it's time.
Ensuite vient un de mes films d'animations préféré même s'il m'a un peu traumatisé quand je l'ai vu la première fois haha (il date déjà de 2009, le temps passe vite). C'est pour moi devenu un classique d'halloween tant l'histoire est perturbante mais à la fois géniale. Coraline est immanquable durant cette période alors pensez-y pour ce soir.
The next one is one of my fav animated film even if it kind of traumatized me when I saw it for the first time haha (dates from 2009 already, time flies). It's became for me a Halloween classic movie for its disturbing but amazing story. Coraline is unmissable during this period so think about it for tonight.
Ce film d'animation est aussi un de mes préférés et c'est encore un Burton, of course. Je me rappelle très bien l'avoir vu au cinéma et avoir fait semblant de vouloir aller aux toilettes parce-que la scène dans le bar avec les morts me faisait peur. Encore une fois l'atmosphère est parfaite pour Halloween. Et au-delà de ça c'est vraiment un très bon film qu'il faut avoir vu au moins une fois. Et si vous aimez autant que moi le monde de Burton il y a pleins de films à voir comme L'étrange Noël de Monsieur Jack, Beetlejuice ou encore Sleepy Hollow.
This animated film is also one of my fav and of course it's a Burton's. I well remember when I saw it to the cinema. I pretended to want to go to the toilet because I was scared of the bar scene with the death. Once again the atmosphere is perfect for Halloween but beyond that it's a really good movie you need to watch at least one time. And if you love as much as me Burton's world, there is also a lot of others movies to see like The nightmare before Christmas, Beetlejuice or Sleepy Hollow.
Ce film, je l'ai découvert grâce à une prof de français (un peu folle) au collège et même si je ne l'ai vraiment apprécié que quelques années après, je suis contente de l'avoir découvert. Il y a une ambiance pesante et angoissante qui règne tout au long du film, c'est assez dingue. Je ne sais pas si je peux réellement dire que c'est un film d'horreur (il y a quand même quelques scènes effrayantes), en fait c'est surtout angoissant. Une chose est sûre c'est qu'à la fin vous fixez le mur pendant plusieurs minutes haha. C'est un peu le même genre que Shutter island pour vous faire une idée. Je vous conseille de le regarder avec quelqu'un si c'est la première fois…
I discovered this movie thanks to a French teacher -a little crazy- in middle school and even if I do really appreciate it a few years after, I'm glad I discovered it. There is a heavy and frightening mood living throughout the movie which is quite crazy. I don't know if I can describes it as a horror movie (there are still scary scenes), actually it's more like stressful but what I can say is that at the end you'll staring at the wall for some minutes haha. It looks like Shutter island to get an idea. I suggest you to not watch it alone if it's your first time…
Pour finir, je voulais inclure « Hauting of hill house » dont vous avez certainement entendu parler quand elle est sortie l'année dernière sur netflix. Une histoire de famille dans un vieux manoir à priori hanté, je crois qu'il n'y a rien de mieux pour se faire peur. Cette série sera parfaite pour passer une soirée un peu creepy (à regarder dans le noir évidemment).
Finally I wanted to include « Haunting of hill house », a netflix tv show you maybe heard about last year when it was released. A family story in an old mansion which seems at first glance haunted, nothing better to get scared. This show will be perfect to spend a creepy night (to watch in the dark obviously).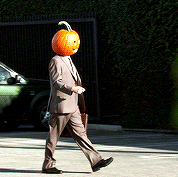 Voilà j'espère que cette petite sélection vous aura plus ! Dites-moi ce que vous faites ou avait fait le 31 octobre et quels sont les films que vous avez vu dans la liste. Si vous en avez à me conseiller, je suis aussi preneuse ! 
I hope you enjoyed this selection ! Tell me what you do or did this 31th october and what are the movies you saw on the list. If you have any suggestions, I'll take them ! 
See you soon x
Diane